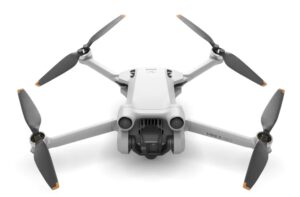 (Part1)
I have had the Mini 3 Pro a few weeks now and what a step up from the mini 2.
I have bought the Mini, Mini 2 now Mini 3 Pro, so gone through them all, mainly because of the weight.
This 249g drone is fantastic, it gives the pilot a lot more freedom because of its form factor.
There are a lot less restrictions flying this, and no tests to carry out, only a form to fill in and get your EASA operator license, it's easy.
I think DJI have a great product on their hands, and I know when I was purchasing mine there was a shortage of units.
(Part2)
After using the Mini 3 Pro for a few weeks I find it so much easier to fly, I think the fact it has front, rear and bottom sensors gives you a lot of confidence in your own ability. I am still learning much about flying drones, even though I am a qualified pilot flying drones are completely different. What I like is the different aspect about everything you film with a drone, flying drones is still something very different to other aspects of making YouTube videos. The drone videos seem to be liked by my viewers, as long as they do not go on too long, otherwise viewers get bored.