This Ulanzi mini tripod is excellent for three reasons. First you can use it for what it says a microphone stand, but also as a selfie stick.  Its a sturdy made item and for only 18€ its excellent value.
But the reason I bought was it works perfectly with the Zhiyun Smooth 4 as a microphone point for your Rode mike. You do need an extra lead as the access to the mobile is too tight you cannot put a traditional lead in, there is not enough room, but for only 3€ for the splitter lead its not breaking the bank.
From Amazon another great piece of kit for your video and camera shots.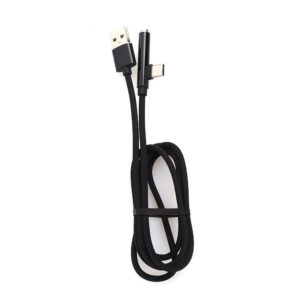 Bought from eBay but I am sure Amazon sell them.